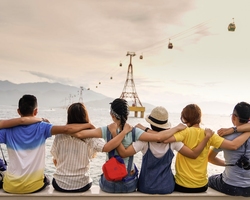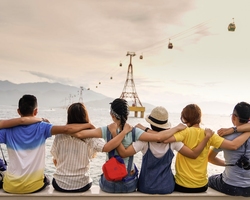 02.07.2021
Moldova, 8 years of portability
Since 01.07.2013 from the launch of the portability service that offers customers the opportunity to choose the most suitable offer from providers keeping their phone number, over 383,000 phone numbers have been transferred in mobile and fixed telephony networks in the Republic of Moldova.
From the beginning of 2021 until now, a total of 41,680 numbers have been ported. 41,113 were mobile numbers and 576 fixed telephony numbers, a monthly average being of almost 7,000 portings.
From 41,113 ported mobile numbers, providers ported in their own networks: Moldcell - 15,746 numbers, Unite - 15,735 and Orange - 9,632 numbers.
Statistics from 2021 show us that the quantity of customers who use this service is growing: if we compare with 2020, the number of ported numbers increased by 17,415 (+ 41.78%). About 7,000 portings were registered monthly in 2021 and about 4,045 monthly requests in 2020. This evolution may be caused by the trend of balancing offers, including tariffs proposed by providers on the mobile and fixed telephony market, a situation when customers have sufficient reason to migrate from one provider to another.
The Administrator of CDB, "NP Base" SRL created site www.portare.md, where users can find out which network operates at the moment any telephone number in the Republic of Moldova. Administrator permanently is monitoring the centralized database (CDB) and the IT system, which administrates processes associated to number portability (the exchange of information between providers during the porting processes).
At the same time, Administrator provides support to providers for proper execution of porting processes, but cannot approve, deny or cancel the porting requests (all this being done by Providers, at customer's requests and in accordance with legislation).
For customer's attention - porting the number is allowed for any customer from any network, except for analogue numbers of fixed telephony network. No one provider has the unmotivated right to refuse a subscriber to port his phone number to another network!
"Be free! Port your number to the desired operator!"
Back to news
CHECK THE OWNER OF DEFINED NUMBER
Example of fixed / mobile operators: 22151515/67818181